Discreet Shoe Cabinet
The shallow depth of this cabinet is just the right size for storing shoes in a limited space. The cabinet doors of the storage unit can be closed to present an understated, inconspicuous look. The top of the storage cabinet can also be utilized for decorative pieces, artwork and a collection of perfumes. Design by Caitlin Wilson
Wearable Wall Art
Shoes are one of designer and vintage boutique owner Elsie Larson's favorite clothing pieces to collect, and she can't bear to keep them hidden in a closet. "I love decorating with wearable things," she says. Elsie revamped pre-made wall shelves by painting them white to proudly exhibit her adored shoe finds. The "happy place" sign sits appropriately perched above her favorite wall in her closet.
Pretty in Pink
A little splash of paint can go a long way in turning an ordinary shoe rack into something unexpected. This pink shoe rack designed by Kate Riley of Centsational Girl encompasses the colors found in her closet and complements its surroundings with a stylish and vibrant approach. Build your own shoe rack with the instructions below.
Wooden Baby Shoe Rack
Amanda Hervey of A Lovely Place to Land turned an inexpensive wooden thread rack into a charming approach to display pictures a baby's first shoe collection. Amanda prepared the thread rack for painting by first spraying it with primer to create a canvas for consistent, all-over color. The thread rack can either be displayed on a tabletop or dresser, or mounted on a wall after removing the legs.
Shoes in a Row
Shoes are an integral part of your wardrobe and should have their own area in your walk-in closet, so don't intermingle shoes with hanging clothes or handbags. Creating individual places and separating clothes, shoes, jewelry and all the pieces stored in your closet creates a better line of sight and maximizes your closet's functionality. Design by Clos-ette
Bedroom Turned Walk-In Closet
This closet design, inspired by drawing rooms and libraries found in larger homes in the 16th through early 18th centuries, has floor-to-ceiling cabinetry that provides tremendous storage space while "displaying the shoes as if each one is its own little piece of art," says designer Saudah Saleem. Bookcases and extension units from IKEA give the look of custom-made cabinetry on an economical budget.
Lazy Susan for Shoes
Originally designed to hold his child's toys, Etsy shop owner Leonard Parker noticed that it would also work brilliantly for shoe organization. Much like a lazy Susan, this design means no shoe will ever be in the back because with just one turn every shoe gets the opportunity to be front and center.
Wire Rack Solution
When faced with the problem of not being able to see all of her flats and sandals stuffed in a box, Savannah of Oh So Pretty the Diaries, came up with a simple yet functional solution. With the use of pliers, she transformed cost-effective wire hangers into a display that is as imaginative as it is sensible.
DIY Shoe Display
Chair railing is typically used to break up a wall, but it can also act as a practical yet decorative way to display shoes. Take advantage of free space on closet walls by installing chair railing or crown molding to hang heels, and add decorative drawer pulls to the rail to hang flats just as easily. It will keep your most frequently worn shoes visible and easy to access. Paint the chair rail in an accent color to add a splash of color. Design by Janet Lee
The No-Floor-Space Solution
Not all walk-in closets are created equal. If space is an issue, the Shrine Shoe Rack designed by Fernando Robert can display shoes against the wall without taking up valuable floor space. The design allows the curved tabs to gently rest on the toe of the shoe, supporting the weight of the shoe without crushing or damaging it. The stainless steel rack can hold anything from flats to heels and even some boots. Several racks can be integrated to accommodate shoe collections of all sizes.
Dressing Area
This luxurious closet takes design to a whole new level with its decorative millwork, glass doors and built-in vanity. The mirrored closet door and ornamental vanity mirror visually enhance the closet. The shoe closet is neatly tucked behind double doors that open to reveal neat rows of shelves in varying heights to accommodate flats, heels and boots with ease. Design by Clos-ette
Vertical Storage
Carmel Phillips of Our Fifth House wanted to make the most of the small square footage of her master closet. "The master closet has a small footprint, so utilizing and maximizing the vertical space was key," says Carmel. Stackable shoe shelves keep valuable floor space available for a dressing area.
Display Niche
Select pairs of shoes were highlighted in individual display cases in this closet designed by Michael Fullen Design Group. Each display niche had Lucite bases with mirrored back and pin lights to feature select pairs of shoes and create focal points in the closet.
Right in Front of Your Eyes
Designer Jennifer Dyer of Jeneration Interiors believes, "You need to see what you have or you won't wear it." That's the philosophy she used to convert this guest bedroom in a 1940s regency home in the Hollywood Hills into a room-sized walk-in closet. The shoes are displayed on white melamine shelving because the shoes won't scratch the material.
Various Shelf Heights Maximize Space
Designer Lisa Adams of LA Closet Design suggests maximizing storage space by adjusting the spacing of the shelves. "Most people have their shoe shelves spaced evenly. However, in order to maximize space, they should be adjusted and based on the height of your shoes," she says.
Angled Shelves
Angled shelves create a better line of sight, presenting shoes in an easy-to-see and accessible way. This makes it easier to see shoes at a glance without wasting time searching for a pair to match your outfit. This is both a time saving and aesthetic solution to shoe storage. Design by Clos-ette
Spin Wheel Shoe Storage
Rakku Design's shoe wheel can hold up to 30 pairs of shoes in its 20 expandable pockets. The design not only saves space, but shoes are just a spin away and easily accessible.
Window Seat Storage
Men's shoes typically take up more space than women's, making it important to utilize the allotted space more carefully. Take advantage of all unused space, like the section under this window seat, to create more storage space. The open cabinetry makes the shoes easily visible and within reach, and the rich, dark cabinetry gives the closet a masculine look. Design by Clos-ette
Make the Most of Every Inch
Jeri Lynn Repp of Alabaster Box came up with a solution for an 8 x 48-inch unused area of her walk-in closet. Using pinewood boards -- stained with scratch-resistant and easy-to-clean color to resemble rustic, exotic hardwood -- Jeri Lynn constructed eight-foot tall shelving to house her shoes, boots and other accessories. The DIY shelving accommodates more than 70 pairs of shoes and pairs of boots, making the most of the eight inches between the doorframe and wall.
Pullout Drawer
A sliding drawer takes advantage of the depth of this walk-in closet. Closet space is valuable, and pullout drawers effortlessly use every inch of available space. Design by Clos-ette
At Your Fingertips
Designer Elsie Larson turned a spare bedroom into a dream closet. "One of my goals when designing my closet was to store everything as visually as possible. I love being able to see all my clothing and accessories at a glance," she says. Keeping shoes out where you can see them is also essential.
Runway Storage
Sometimes not even a large closet can hold all the shoes in your large collection. "When room for 2,000 shoes just doesn't cut it, the boots take the runway space, too," says designer Melanie Fascitelli of Clos-ette. This Park Avenue dressing room displays this shoe aficionado's collection in an efficient and precise way.
Elegantly Organized
This shoe storage solution will expand as your shoe collection grows. Individual boxes are lined with Spanish cedar wood to keep shoes dry and protected, and they come in a variety of different sizes to accommodate all types of shoes. Design by Shoe Trap
A Shoe Boutique in Your Closet
Feel as though you are shopping every time you step into your closet by styling it to resemble a high-end boutique. White lacquered shelving and mirrored backs highlight shoes like your favorite shoe boutique. Design by LA Closet Design
Open and Closed Storage
Incorporate both open and closed storage for your shoes and boots. The open shelving and glass doors allow you to see all of your shoes at a glance, while giving your closet a high-end boutique look. Design by Michael Fullen Design Group
Источник: http://www.hgtv.com/design/rooms/other-rooms/25-ways-to-store-shoes-in-your-closet-pictures
Рекомендуем посмотреть ещё:
Shoe Storage Shoe Cabinets IKEA Denim shirt with printed leggings
[SUMMER SALE: BIS ZU -70% JETZT SHOPPEN.
[
[
[
[
[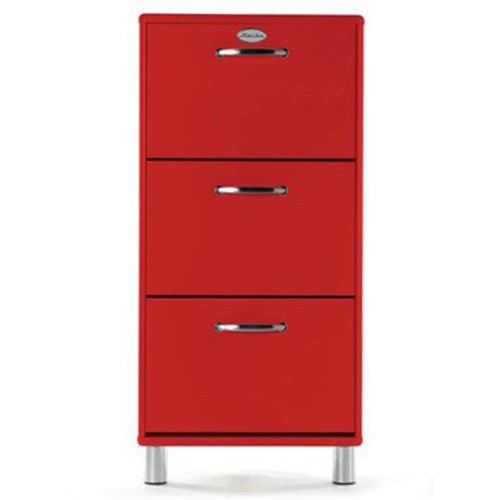 [
[
[
[
[
[
[
[
[
Похожие новости