By Justin Fenner for GQ.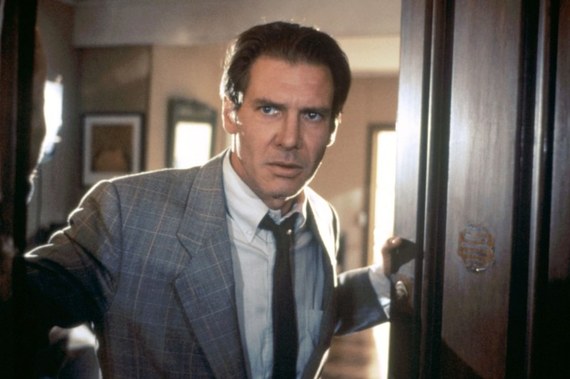 courtesy of Warner Bros.
To call menswear designer Alexander Olch a film buff would be a gross understatement. Olch, perhaps best known for his neckties, once told GQ that he doesn't own a television. "I watch everything via projector," he said.
In fact, he's so dedicated to watching things on a big screen that he just opened up his own small movie theater in New York City called The Metrograph, where he'll screen a curated roster of prestigious films like Vertigo, Enter the Dragon, and the 2015 Japanese musical Office 3D. (It also has a restaurant, two bars, a candy shop, and a bookstore.)
To celebrate the opening of the Metrograph, which you can visit starting this weekend, we asked Olch to curate his own list of very stylish movies. Here are the ones that made his list.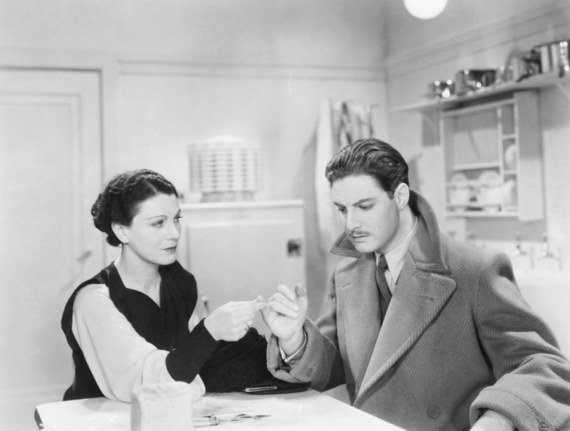 (courtesy of the Everett Collection
The 39 Steps
"I've watched this movie more than any other, my favorite on so many levels," Olch says. "It would be such a great world if all men dressed as well as Robert Donat, had to be handcuffed to Madeleine Carroll, and were on the run from mysterious secret agents. For my money, Donat is the perfect chic hero -- down to every detail -- the tie, shirt, and the greatest high turned trench coat collar in all film history."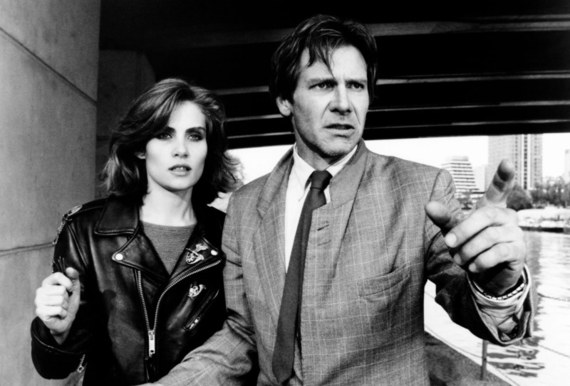 (courtesy of Warner Bros.)
Frantic (playing at Metrograph in April)
"Every time I fly, I hope that I get my suitcase mixed up with Emmanuelle Seigner. Seeing her chewing gum charm, leather jacket, short skirt -- set to Grace Jones' ultimate song 'Strange' -- will always define my idea of the ideal stylish woman."

(courtesy of the Ronald Grant archive)
F for Fake
"The strange world of Ibiza art forgery, spun by Orson Welles into his most graceful, unbelievable, and chic film. An essay on the fine art of being conned in grand style. My favorite film editing, and also favorite images of the beautiful Oja Kodar."

(©PRESTIGE)
Zentropa (or Europa)
"This film has the coolest opening: Max Von Sydow hypnotizes you into the amazing black and white world of the last luxury train car running through post war Berlin. Lars Von Trier's dark homage to the Third Man, his most daringly stylish achievement before he turned to the hand held world of Dogme 95."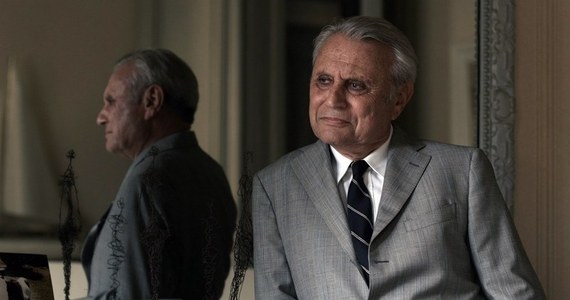 (©IFC FILMS)
Bastards (playing at Metrograph in April)
"This dark picture of revenge, power, and sex in a Parisian world of mystery haunts me to this day, and that's because of its underlying, poignant style. Everything is so cool, so chic, and so wrong at the same time -- it's a such a sinister and magnificent film."
More from GQ:
The Hottest Women of the 21st Century
The Best Haircuts for Men
Everything Kanye West Wore in 2015
75 of David Beckham's Best Looks
Amber Rose's Nude GQ Photo Shoot
Cristiano Ronaldo Has Mankind's Greatest Body

Источник: http://www.huffingtonpost.com/GQ/the-5-most-stylish-films-_b_9515716.html
Рекомендуем посмотреть ещё:
Watch Style and How-To GQ's 25 Bohemian fashion plus size
[In his new, obsessively documented mission to gather (and probably, in some way, monetize) the authenticity of Common.
[
[
[
[
[
[
[
[
[
Похожие новости