DIY, Jewelry Tutorials Mar 7 2013
Here it is! The part 3 in my woven chain bracelet series! So in this week's tutorial, there are 2 variations to this bracelet, both using exactly the same simple wrapping technique! One look creates a chevron style pattern, while the other will create a diagonal stitch pattern.
If you haven't already, make sure you subscribe so you won't miss the upcoming tutorials for my suede and chain woven bracelet series that I'm doing! My next tutorial will show you how to create a cross style woven chain woven bracelet!
Materials & Supplies:
Curb chain – about 7 inches or length of tutorial bracelet you need. I'm using 10×7 mm matte gold chain.
Suede lace – about 2 yards
Bead with large hole (optional for finishing ends) OR some jumps rings and lobster clasps.
To make things easy for you, all the materials for this tutorial are available in a handy bracelet kit available in my Etsy shop!
Let's start crafting this DIY Bracelet!
Cut your 2 yards of suede lace in half. Take 1 strand of the lace and loop it through the top of the chain. Tie a regular knot leaving the ends uneven, with one strand approximately 12 inches on side and the other with the remaining 24 inches
Line up the shorter piece suede lace to the right side of the chain bracelet. Now take the longer strand and thread through the top link from front to back and wrap it around the chain and other piece of suede on the right side.
Then, thread the rope through each link, including a piece of the shorter piece of suede lace.
Keep threading and wrapping down the length of the chain bracelet.
When you come to the end knot off the ends.
Now for the 2nd half of the bracelet, you have 2 variations…
Turn your bracelet upside down, so diy chain bracelet tutorial the side you'll be working on will be the right side again. Tie the 2nd strand of suede lace the same way you tied the first piece in the beginning.
1. Create a chevron style pattern by weaving the lace in a mirror like image from the way you did on the first side. So if on the first half of your bracelet you threaded the suede lace threading from front to back. This time you'll want to thread the suede rope from back to front.
2. Create a diagonal stitch pattern by weaving the suede exactly in the same direction as you did on the first side.
Below is picture with more detailed comparison of the 2 styles: diagonal stitch vs chevron style. By changing the direction of the way you're threading the suede lace, you can create 2 unique patterns.
Finish it off:
I've simply used a large hole bead and gathered all the strands through it, to make an adjustable sliding closure. You're welcome to simply tie the ends or add some jump rings with a lobster clasp. But I like the sliding bead closure, it's simple and pretty.
Like with all my tutorials, you can also find these suede & chain woven bracelets and more in my Yes Missy Arm Candy Shop!
For more DIY bracelet ideas,
check out my DIY Chain Bracelet Series!
Let's connect on Facebook | Twitter | Instagram | Google+ | Bloglovin'
I hope you enjoy this tutorial. If you missed it, check out part 1 and part 2 of my chain woven bracelet series! And stay tuned for next woven chain tutorial in the series next week! Make sure you subscribe so you won't miss it!
I love to hear what you think, so don't forget to leave me comments and feedback below!
If you love unique, one of a kind accessories,
make sure to check out my Yes Missy Etsy Shop as well!
Источник: http://yesmissy.com/jewelry-diy-suede-chain-woven-bracelet-part-3/
Рекомендуем посмотреть ещё:
DIY Bracelet: Cross Style Chain Woven Bracelet - Yes Missy Italian street style winter 2017
[Milieux Custom Designs Suggest A Link Contact Milieux Advertise With.
[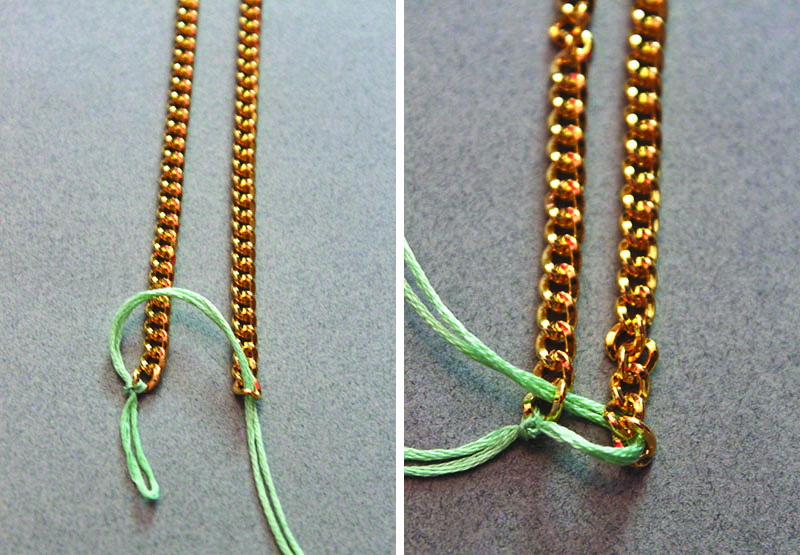 [
[
[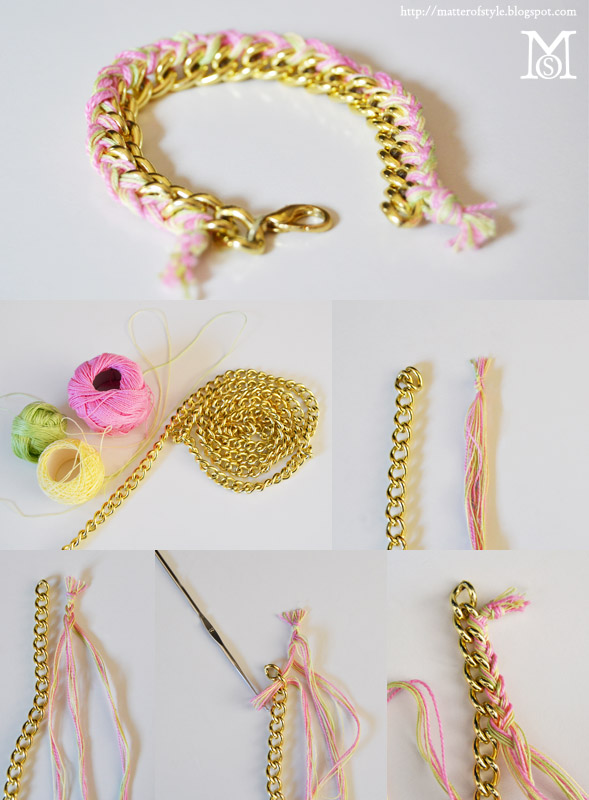 [
[
[
[
[
[
Похожие новости